Wednesday, April 30th, 2008
The post below was copied from The Rocketry Forum.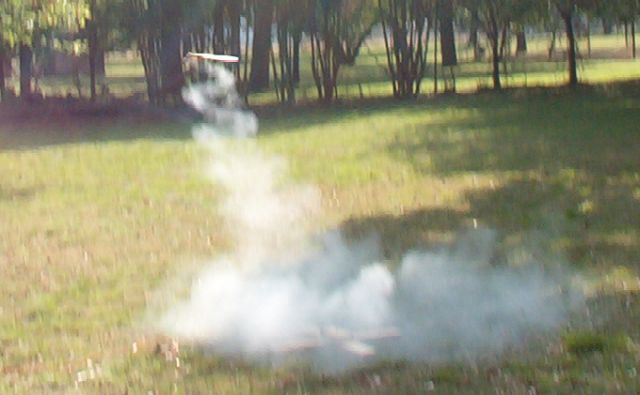 The Dragonfly Monocopter takes model rocketry in a new direction, a tight, skyward spiral. It leaps off the launch pad with a loud growl and tears into the sky leaving a unique, corkscrew smoke trail. At apogee it hovers for several seconds and flutters gently to the ground. Unlike most rockets, it actually flies better on windy days. It will land close to the launch pad under all flying conditions and it's nearly impossible to get this rocket stuck in trees or power lines.