The post below was copied from The Rocketry Forum.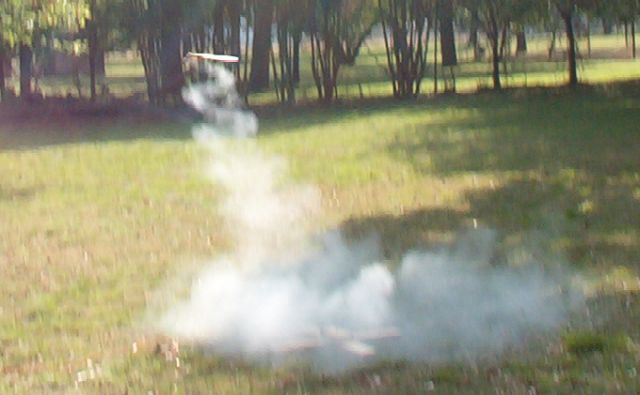 The Dragonfly Monocopter takes model rocketry in a new direction, a tight, skyward spiral. It leaps off the launch pad with a loud growl and tears into the sky leaving a unique, corkscrew smoke trail. At apogee it hovers for several seconds and flutters gently to the ground. Unlike most rockets, it actually flies better on windy days. It will land close to the launch pad under all flying conditions and it's nearly impossible to get this rocket stuck in trees or power lines.
The Dragonfly is constructed from the highest quality Basswood sheets, Poplar dowels and LOC Precision tubing. It's simple, robust construction means it will continue to fly long after other rockets have been retired. Launch preparation is super simple, just insert the motor and launch!
Each kit comes with all materials except white glue. It can be built in a single evening using ordinary craft tools and supplies. The recommended motors are: A8-3, B4-2, B6-0, B6-2, C6-0 & C6-3. The expected altitude on a C6-3 motor is 60 feet. This kit is recommended for experienced modelers who will appreciate its unique design features and unusual flight characteristics.
Click here to view a YouTube video of the Dragonfly in action. Stay tuned, the Dragonfly is just the first of a series of monocopter kits that will be introduced in 2008 by Art Applewhite Rockets.
__________________
Art Applewhite
Chief Rocket Scientist
Art Applewhite Rockets
www.artapplewhite.com